"...this record feels familiar while coming across as totally fresh and invigorating, and if you didn't manage to grab a strong cup of coffee this morning, Heirs will do you just fine." - The Fader


"Like the sonic equivalent of a Rorschach test, each track is riddled with vast soundscapes begging to be explored and made sense of." - 4/5, Kerrang!
"ASIWFYA remain the most exciting band in instrumental rock." - 9/10, Total Guitar




"Let this band do their thing. This album's blaze of focused, intense, sublime and ridiculous alt-rock prove it's clearly worth it." - 8/10, Rock Sound




"Looking back, we're a long way from their self-titled debut, however 'Heirs' feels a much more full affair, with plenty more vocal expressions coming through. Its complexity and frantically upbeat mantra leaves a heart warming smile on your face. A masterpiece." - 9/10, Big Cheese

"Group chants, warped guitar shreds, and a seemingly incessant furious energy. Sound familiar? For fans of Belfast's And So I Watch You From Afar, this should resonate loudly; have no fear, the quartet shows no signs of changing, as is clear from forthcoming release Heirs." - 7/10, The Line Of Best Fit
"All Hail Bright Futures certainly left the band bigger than ever, but the question leading up to their follow-up to that, Heirs, was if they would build upon that success by doubling down on that formula, returning back to their musical roots, or by flipping the script again and doing something completely different once more. Heirs suggests that the band have decided to do all three at once, and the result is a very good album that mostly succeeds in threading the needle of past, current, and future." - 4/5, Heavy Blog Is Heavy



"2015's Heirs is a propulsive fusion of guitars, synthesizers, and drums, with wordless clouds of vocals hovering over it all as the musicians generate crisp, forceful fields of sound that hit hard but maintain a striking melodic grace. Heirs demonstrates a band that can be articulate without speaking in words, and And So I Watch You from Afar are a smart, inventive group who continue to progress with each visit to the recording studio." - 3.5/5, AllMusic.com




"Heirs is, in a word, huge. Everything about it is huge. Presumably, the album sales and crowds on their extensive European and North Ameircan tour will be too. And why shouldn't they be? Heirs merits these things and more." - 5/5, State.ie
 

"...Heirs is a perfect mix of old and new sounds and as I shouted at the start of the review, their best album yet." - Echoes And Dust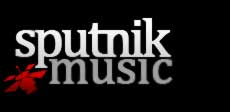 "Heirs is And So I Watch You From Afar's most mature effort yet, marrying relentlessness and relaxation in a way that should attract even those who usually don't like the genre." - 4/5, Sputnik Music




"Heirs neatly summarises everything And So I Watch You From Afar have created so far - moody and glowering but with an increasingly sunny outlook. A compelling experience from top to bottom." - The Skinny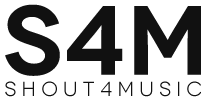 "Heirs is an album that's all about action. Where ASIWYFA excel is is leaping between sections most unexpectedly, with instantaneous changes in tempo and dynamic without it ever sounding contrived or forced. They also excel at being a rock band. And Heirs does definitely rock." - 8/10, Shout 4 Music




"The increased vocal presence, having only really been introduced for the first time on third album All Hail Bright Futures, is a welcome addition to ASIWYFA's arsenal, and is one of the main reasons Heirs feels simultaneously more varied, yet also much more focused sonically." - 3.5/5, Headstuff




"It feels like a rush of blood through the head, which carries both something serious/sad and something intriguingly amazing." - Stereofox



"From cover to cover, there is all the youthful exuberance of Bright Futures – those spritely, sun-drenched hooks, meshed with the contemplative sensibility of Gangs and their self-titled debut." - Fecking Bahamas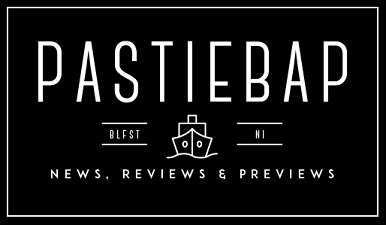 "ASIWYFA have honed skills from 'All Hail Bright Futures' and compacted and improved the formula. A truly unclassifiable sound, uplifting, and inspiring, perfecting a technical sound that is readily accessible (no mean feat)." -
Pastiebap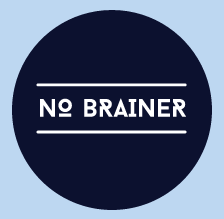 "To sum up, ASIWYFA have created another sonically stunning set of songs that sees them further their quest as sonic sculptors and powerhouse musicians and furthermore cementing them as one of the best progressive rock bands in the world today." -
No Brainer Zine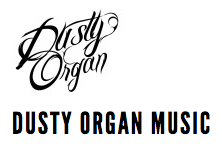 "As the band releases their fourth album, the Belfast natives are holding onto their melodic roots, but with a more polished, tight-knit feel. 
Heirs
 pushes the boundaries of math-rock, carefully and meticulously fusing hardcore and instrumental elements." - 4.5/5,
Dusty Organ Music

"With Heirs And So I Watch You From Afar have carved out a sound that mixes the raw energy and passion of their 2009 self titled debut, the groove and intricacies of 2011's Gangs and the vocal progression of 2013's All Hail Bright Futures. Taken as a whole it could easily be considered their strongest (and most accessible) to date." - 9/10, Alt Dialogue